ADHD & Your Disability Benefits
Social Security depends on medications and schooling records greatly when it comes to ADHD disability cases. Social Security disability circumstances submitted based on ADHD can be incredibly challenging to win, but it is not impossible.
Parents who are persuaded their children are disabled as a result of ADHD should keep a number of things in mind regarding the disability examination procedure and how ADHD cases are viewed and handled.
How To Win The Case
For an ADHD disability claimant to win benefits, it's not enough that the child displays behavior, at home and/or at school, that's indicative of hyperactivity and poor attention. In addition, it is not adequate to have recently been diagnosed with ADHD. It is also not enough to have been prescribed Ritalin, or any other medication commonly prescribed for attention deficit issues.
To win disability benefits predicated on ADHD, in most cases it must be shown that the child is taking medication as prescribed and, despite this, is having considerable issues with a variety of age-appropriate activities–mainly grade-level schoolwork. The following factors can make or break your child's case.
Medication
Considering that the impairment listing for ADHD does not mention medicine, whether a child is taking medication for ADHD should have little bearing on a disability case. However, that is not always how it works out.
Disability claims examiners and management law judges (ALJs) constantly review health records for signs of doctor prescribed drug use. Children have been identified as having ADHD but who have perhaps not been prescribed medication might not be regarded as afflicted by ADHD as those that have.
How can a child's challenges with ADHD be severe if no mental health expert regarded the problem severe enough to warrant prescription medication?
Medical Records
Symptoms of "poor attention," "hyperactivity," and "inability to concentrate" penned on an SSI application will not suffice. Your child's medical records must have at least one prognosis of ADHD for such a case to be seen as credible AND this examination should, preferably, be established on tests results.
Get the Right Tests
However, an ADHD analysis by a family doctor or pediatrician will not hold weight with the Social Security Administration (SSA). An "untested" ADHD examination simply by a family physician or pediatrician could possibly have little significance even if that medical professional recommends medication.
The SSA wants to see that your child was examined for ADHD by a mental well-being expert, and that the mental health expert gave an examination of ADHD.
An examination by a family physician or pediatrician is not seen as credible, as many doctors diagnose ADHD and prescribe medication merely to gratify worried parents.
School Examination
Have your kid examined at school. Although tests by a psychological specialist can strongly confirm the existence of ADHD in a child applicant, school examinations can serve another purpose. School tests can have the impact of determining whether a child will receive personalized consideration in the classroom and/or be categorized as a special needs student.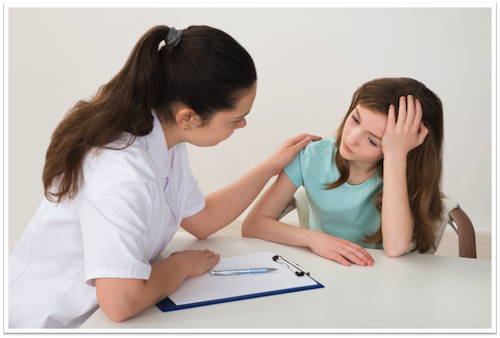 Though the ADHD disability does not exclusively talk about this, both disability claims examiners and administrative law judges (ALJs) analyze a child's health reports to see whether children with ADHD are in fact special or common classes.
If a school process doesn't believe a child's ADD-related difficulties are significant enough to justify specialized classes, why should a claims examiner or judge consider that child disability?
Of course, other elements, as specified in the ADHD listing, do come into play for attention deficit claims, such as how well a child interacts, how well a child functions socially, and how well a child takes care of his or her personal needs (dressing, grooming, and related activities).
In the vast bulk of impairment claims filed for ADHD, the final judgment will be dependent on how well a child does academically in relation to his or her friends, with immense focus paid to whether medication has been prescribed. In other words, if a child performs at grade level, a strong case cannot be made for granting disability.
Likewise, a child whose difficulties (social, communicative, or cognitive) are demonstrated only when a prescribed treatment regimen is not implemented will have a poor possibility of winning disability benefits.
Kenneth G. Marks is an aggressive Social Security Disability attorney who will fight for you!
Office Location


Phone: 949.239.7454, Fax: 949.748.6474 Email: ken@kmarkslaw.com