Top 10 Locations To Retire on Only Your Social Security Benefits
A third of retirees count on their Social Security check as their primary source of income, which isn't a substantial amount. In fact, the average Social Security check was $1,241 in January 2016. Of course, ever year this number adjusts to accommodate inflation, but it's still not a robust sum of money.
Living costs are one of the highest expenditures of retirees, so it's important to choose cost efficient living accommodations. Here are the top 10 budget friendly cities in the U.S.
Boise, Idaho
Idaho's capital offers plenty of affordable housing and affordable activities. You can enjoy a stroll along the 25-mile greenbelt around the Boise River. Or get a discount at the Boise Art Museum, Boise Zoo, Bogus Basin ski area, or a Boise State sporting event. Another pro is that Boise State lets residents that are over 60 attend classes for only $5 per credit. Best of all, retirees only pay and average of $351 per month on a paid off house.
Cape Coral, Florida
If you're looking for a warm, tropical destination then Florida is your state. At Cape Coral you can spend your days on the beach fishing, boating, or simply basking in the sun. Plus, residents that are 65 and older on average pay $1,251 for housing costs with a mortgage and $558 without. If you decide to rent you will pay $983 on average. Additionally, there isn't state income tax in Florida.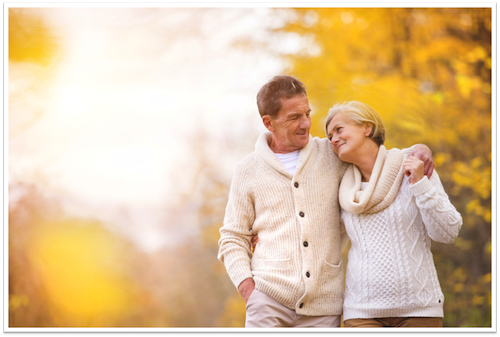 Colorado Springs, Colorado
If you are the outdoors type, then Colorado Springs could be just the place for you with amazing scenery like Pikes Peak, Seven Falls, and Garden of the Gods. If you have paid off your mortgage your living costs would be around $393 per month. On average retirees with a mortgage pay $1,221 and renters pay $827.
Dayton, Ohio
Fun fact, the Wright brothers were from Dayton which is why the national Aviation Hall of Fame and Dayton Aviation Heritage National Historic Park. Another draw to Dayton is its impeccable healthcare. It is home to Miami Valley Hospital, Kettering Medical Center, and Good Samaritan Hospital. Great medical care comes with a low cost of living at a median cost of $469 for retirees whose house is paid off, 1,080 with a mortgage, and $659 for renters monthly.
Grand Rapids, Michigan
Grand Rapids will peak your interest if you are an artist. The art scene includes Urban Institute for Contemporary Arts, Grand Rapids Art Museum, and the Frederik Meijer Gardens & Sculpture Park. There are many outdoors opportunities as well as accessibility to great health care. The median cost of living with a mortgage is $1,113 and $434 without. If you decide to rent it will be around $726. Charles Zhang, a certified financial planner in Grand Rapids comments, "If you want to have a peaceful, more quiet life and more reasonable housing, consider the middle west. The cost of living in the middle west is very reasonable."
Pittsburgh, Pennsylvania
Sports fans can enjoy routing for the Steelers, Pirates and Penguins all residing in Pittsburg. Not to mention it has the 12th best hospital in the nation according to U.S. News. Homeowners with a mortgage pay a median of $1,069 and $468 without. The median rent for the area is $617 monthly.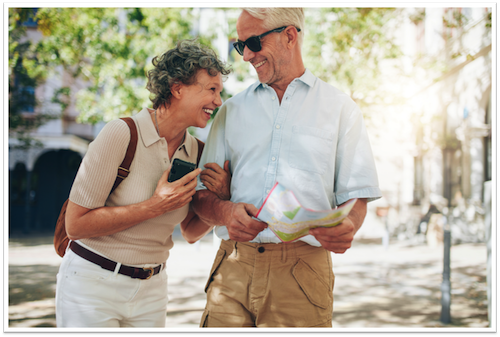 Richmond, Virginia
If you are living in the D.C. area and looking to retire in a cost-efficient area then join the rest of retirees by moving to Richmond. You could get a home at half the price as D.C. Median monthly housing costs with a mortgage is $1,282, $465 without a mortgage. Retiree's average $905 in rental costs.
Rochester, New York
Don't let the cold weather dissuade you from budget friendly living costs. They average senior citizen with a mortgage pays a median of $1,179 per month and $555 without one. Renters pay a median of $778 monthly.
San Antonio, Texas
San Antonio provides a wealth of history, low-cost amenities, and great health care facilities. The state of Texas doesn't have income tax, so homeowners pay a median of $1,146 with a mortgage and $430 without, while renters pay a median of $816 monthly.
Spokane, Washington
Spokane offers a plethora of outdoors adventures to fill your time with. There are rivers, ski parks, and many waterfalls waiting to be explored. Renters in this area pay a median of $662 monthly while homeowner's costs are a median of $1,130 and $425 if they have paid for their home.
As you transition into retirement keep John Palmer, former public trustee for the Medicare and Social Security programs, advice in mind, "If you are able to delay retirement until you can maximize your Social Security at age 70, that would be the best possible single thing you could do. You will have continued earnings for longer, maybe be able to save a little bit more money and your Social Security benefit will be about a third greater than if you retired at the normal age of retirement, and much higher than if you chose an early retirement."
Kenneth G. Marks is an aggressive Social Security Disability attorney who will fight for you!
Office Location


Fax: 949.748.6474 Email: ken@kmarkslaw.com