Helping Clients Get the Benefits They Deserve Throughout California
If you're in Orange and struggling with a disability, securing Social Security Disability benefits can be a lifeline. However, the process of obtaining these benefits can often feel overwhelming. That's where Kenneth G. Marks, a dedicated Social Security Disability Lawyer based in Orange County, California, comes into the picture. With years of experience and a deep understanding of the Social Security disability system, our firm stands ready to guide you through each step, ensuring your journey towards securing benefits is as smooth and stress-free as possible.
Why Choose Kenneth G. Marks?
Local Expertise: As a firm deeply rooted in Orange County, we understand the specific challenges and nuances of navigating the Social Security Disability system in Orange. Our local presence means we're readily available for consultations, offering a personal touch that's often missing in larger, impersonal firms.
Free Consultations: We believe that everyone deserves access to legal guidance, regardless of their financial situation. That's why we offer free consultations to discuss your case, understand your unique circumstances, and provide clear, straightforward advice on how to proceed.
Approachable and Understanding: Dealing with a disability can be a tough, emotionally taxing journey. Our team approaches each case with empathy and understanding, ensuring that you feel heard, respected, and supported throughout the entire process.
Professionalism and Integrity: As your legal representatives, we uphold the highest standards of professionalism and ethical conduct. We're committed to providing honest, transparent communication at every stage, ensuring you have a clear understanding of your case and the steps involved.
Success Record: Our track record speaks for itself. We've successfully helped numerous clients in Orange and beyond to obtain the Social Security Disability benefits they need and deserve. Our approach is tailored to maximize the chances of a favorable outcome for your case.
The Process: Simplified and Demystified
Our firm is dedicated to demystifying the often complex Social Security Disability application process. We assist with:
Initial Application: Guiding you through the initial application process, ensuring all paperwork is complete and accurate.
Documentation and Evidence: Helping gather and organize the necessary medical documentation and other evidence to support your claim.
Appeals: If your initial application is denied, we're equipped to handle the appeals process, representing you at hearings and fighting for your rights every step of the way.
Your Partner in Securing Your Future
At the Law Offices of Kenneth G. Marks, we're more than just your lawyers; we're your partners in securing a stable, secure future. Our goal is to alleviate the burden of the legal process, allowing you to focus on what's most important: your health and wellbeing.
If you're in Orange and facing the challenges of a disability, let us help you navigate the path to obtaining the benefits you deserve. Contact us today for your free consultation, and take the first step towards a brighter, more secure future.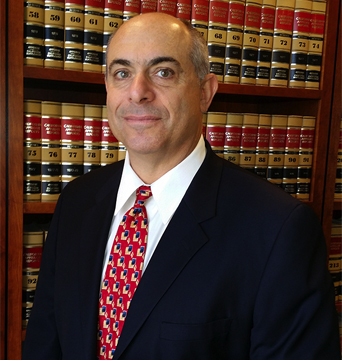 Kenneth G. Marks
Social Security Disability Attorney