Disabled at 50? Don't give up…
For many Americans, the threat of encountering a serious illness or injury that prevents them from working is a distant concern. However, as we age, the possibility of suffering a disabling condition becomes much greater and those distant concerns all too often become immediate troubles. In fact, about 30 percent of Americans ages 35-65 will suffer a disability lasting at least 90 days during their working careers. About one in seven people ages 35-65 can expect to become disabled for five years or longer.
Related: 2017 Social Security Changes You Need to Know
Disabled at 50
Let's assume that you are 50 or 55. If you suffer a catastrophic injury or receive a serious diagnosis, you could suddenly find yourself unable to perform the work you've been doing your whole career. The cumulative impact of decades' worth of injuries and stress also take their toll and your ability to work may abruptly stop, leading to the dreaded question "What do I do now?" If you have considered applying for Social Security disability, only to find that you don't seem to meet all of the medical criteria, don't give up.
The Social Security Administration has good news for you — it recognizes that older workers face different challenges than younger people, and it makes special allowances. For example, suppose you're a 53-year-old industrial worker with a high school education. You've suffered an injury, and now you can't perform the heavy labor you've always done, and your doctor says you won't be able to work for at least a year. At the same time, you're not qualified for a desk job
You may have been told you don't strictly meet the SSA's criteria for disability — but that might not be the case. In fact, the SSA has a special vocational allowance in place for people applying for Social Security disability at age 50 or older. It offers even more allowances for applicants aged 55 and older.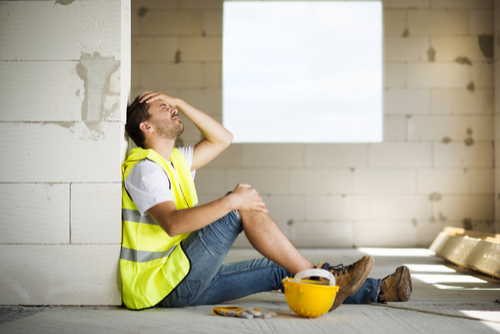 Don't Lose Hope
The truth is, workers just like you can still get benefits based on a combination of factors, not just a disability that fits neatly within the SSA's lists and grids. In part, whether you qualify is based on your age, education, and work history in addition to your medical condition.
If you're over 50 and facing a medical condition that will keep you from working long-term, be sure to discuss your situation with us. We focus on disability law and have an in-depth understanding of the medical and technical rules for Social Security disability, which in many cases can make a real difference. If you have any questions about SSDI benefits, or would like to schedule an appointment with an experienced Orange County social security attorney, please call us at (949) 288-4653.
Kenneth G. Marks Law Firm
24422 Avenida de la Carlota, Suite 310
Laguna Hills, CA 92653
Phone: 949.288.4653, Fax: 949.748.6474 Email: ken@kmarkslaw.com